Every Designer and Illustrator has one and here is a little look at some of the Items I have
picked up in used bookstores and junk shops worldwide and some items even saved from the trash.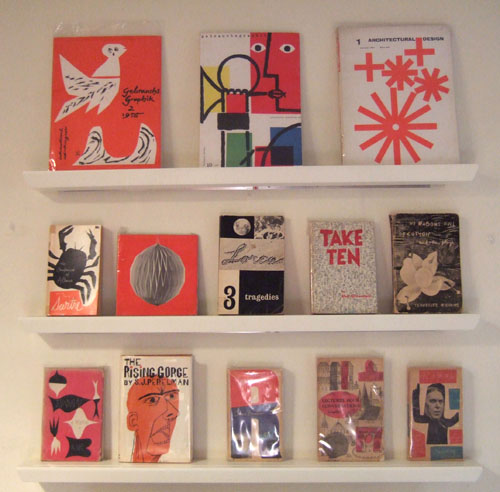 Some my most coveted items: they sit above my desk.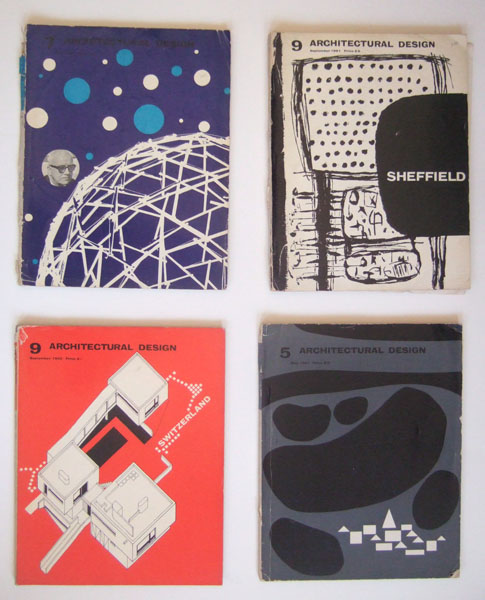 A nice big pile of Architectural Design magazine 1960-1962.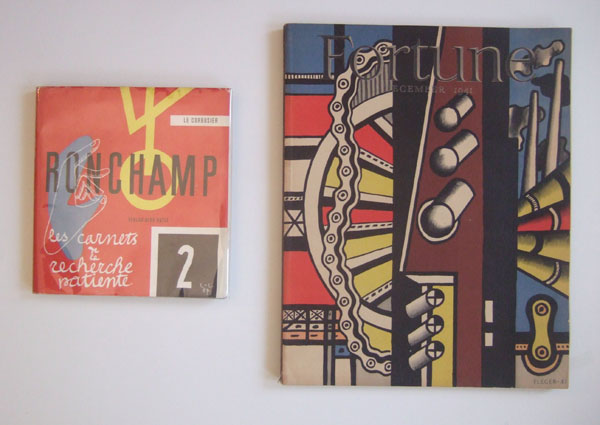 A Le Corbusier Book on the church at Ronchamp and Fortune Magazine with cover art by Léger.